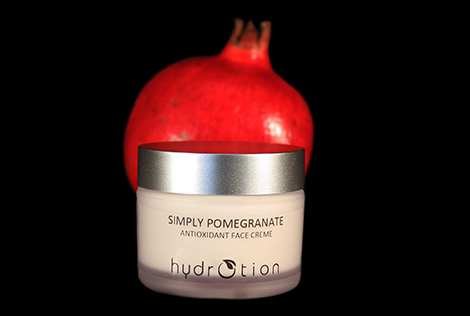 Simply Pomegranate
All skin types
Apply this highly concentrated pomegranate creme to soothe and protect the delicate facial skin. Perfect alone, or under make up. Work into face using fingertips in gentle circular motions until the creme is fully absorbed.
---
Skin Care Reviews
Rachel :





LOVE this product. I have a variety of face creams I've tried and have rejected because I have super sensitive skin and allergies. This creme not only smells fantastic, but also didn't make me break out and didn't cause any skin irritation. I tried the mini and am hooked!
---
aspen:





Very nice lotion. I can use it every day even with oily skin!
---
Anne:





I really like this creme. It's very light and gentle.
---
Sam:





After reading Andy's review I decided to try simply pomegranate instead of aftershave. Not only does it smell great, but it soothes and heals razor burn. Now I am hooked!
---
Andy:





Very excited about the simply pomegranate. It's light, non-greasy, and has a great smell that is very mild. I've been using it as a day creme applied right after shaving.
---