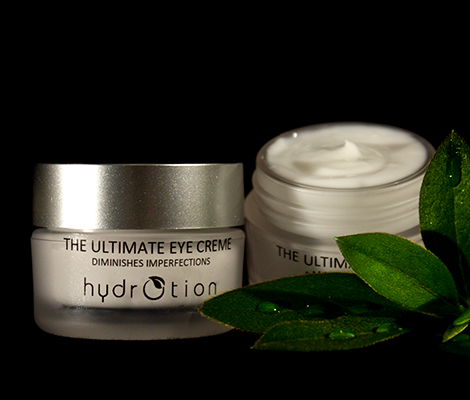 The Ultimate Eye Creme
Skin type: Normal, Dry, Combination, Oily.
Beauty actives: 6 effective peptides that decrease wrinkles, increase skinís collagen/elastin production & reduce inflammation. Also contains skin firming agents, several potent anti-oxidants as well as coenzyme Q10.
Botanical and fruit extracts: Acai, pomegranate and blueberry extracts provide antioxidant powers that nourish and decrease the appearance of aging.
Rich Natural Emollients: Soybean, pomegranate & rosehip oils provide incredible amounts of essential fatty acids, vitamins and minerals while moisturizing.
Vitamins: C and E to protect and renew.

Free of parabens, petrochemicals, phthalates, mineral oil as well as synthetic fragrances and dyes.
---
Skin Care Reviews
Michelle:





This creme is amazing-- it glides on so easily and you don't have to use much. My eye area has looked so much smoother! Also, it is the only eye cream I have found that 1) does make your concealer crease and 2) doesn't sting your eyes when you sweat during a workout. Definitely worth the money. I have paid a lot more for lesser products.
---
Melissa:





I got this eye cream for Christmas and I love it. I never used an eye cream before but I think now I'm hooked!
---
Jen T:





I really like this eye cream. I also love the smell (It's very subtle but very pleasant... what is it??)
---
Kelly H:





This cream is the best!!! Seriously, I have tried lots of eye creams, and I like Clinique's All about eyes but this stuff beats it hands down! Not to mention it is also cheaper! =)
---
Cathy Jones:





This cream really helps my morning puffy eyes!
---
Aspen:





Love this eye cream. It feels great!
---